I made this one right before the other and for some reason forgot to blog about it! Oh no.... It's just been that kind of month where nothing is getting done and I'm forgetting about everything I should be doing. Since February is half way there we can only hope for a better March.
So anyway, here it is!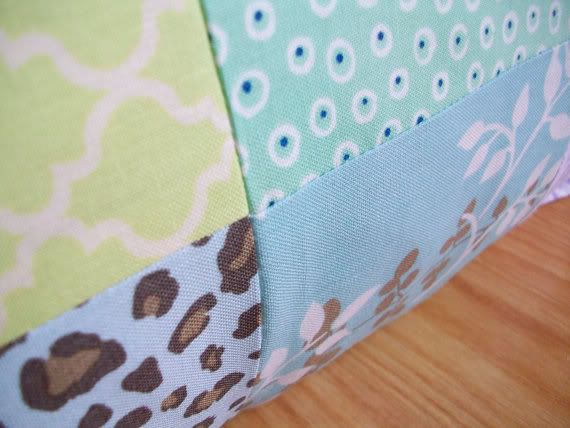 I love the pale blues and greens... it reminds me of the beach. This pillow is pretty soft too because some of the squares are flannel!
In case you're interested --->
ETSY