I have not got much sewing done even though I currently have a list full of items to make. I have however been doing a lot of everything else. Some shopping, baking, decorating and lots of photo taking. So, since I can't seem to update with anything sewing related you'll have to settle for lots of everything else.
Last week I made some very anticipated spanish churros. I remember having these on the streets of Madrid when I was a little girl, they were warm and sugary and tasted delicious with some dark thick chocolate... yummm... Jeff and I also recently had a version of them at a restaurant a couple of weeks back and I just HAD to have some.
Unlike the spanish version, we dipped ours in some white chocolate lemon sauce.
It was .AmazinG.
Just like when I was a little girl, but way better because I made them all by myself.
But, that's not all. This week a got a lot of spring things done. Well, mostly spring shopping.
I went to the mall and picked up some bright fun shoes...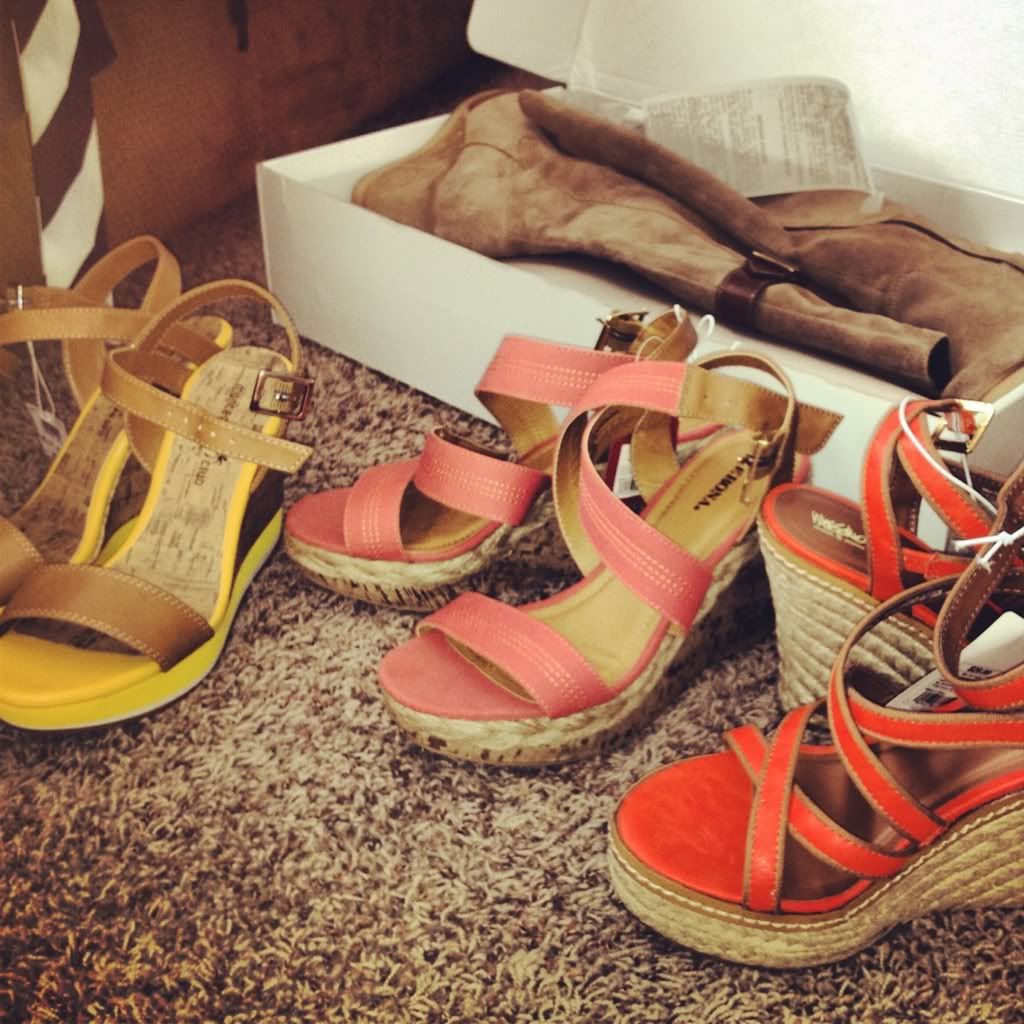 ....and replaced our winter living room decor with some new peppy spring decor.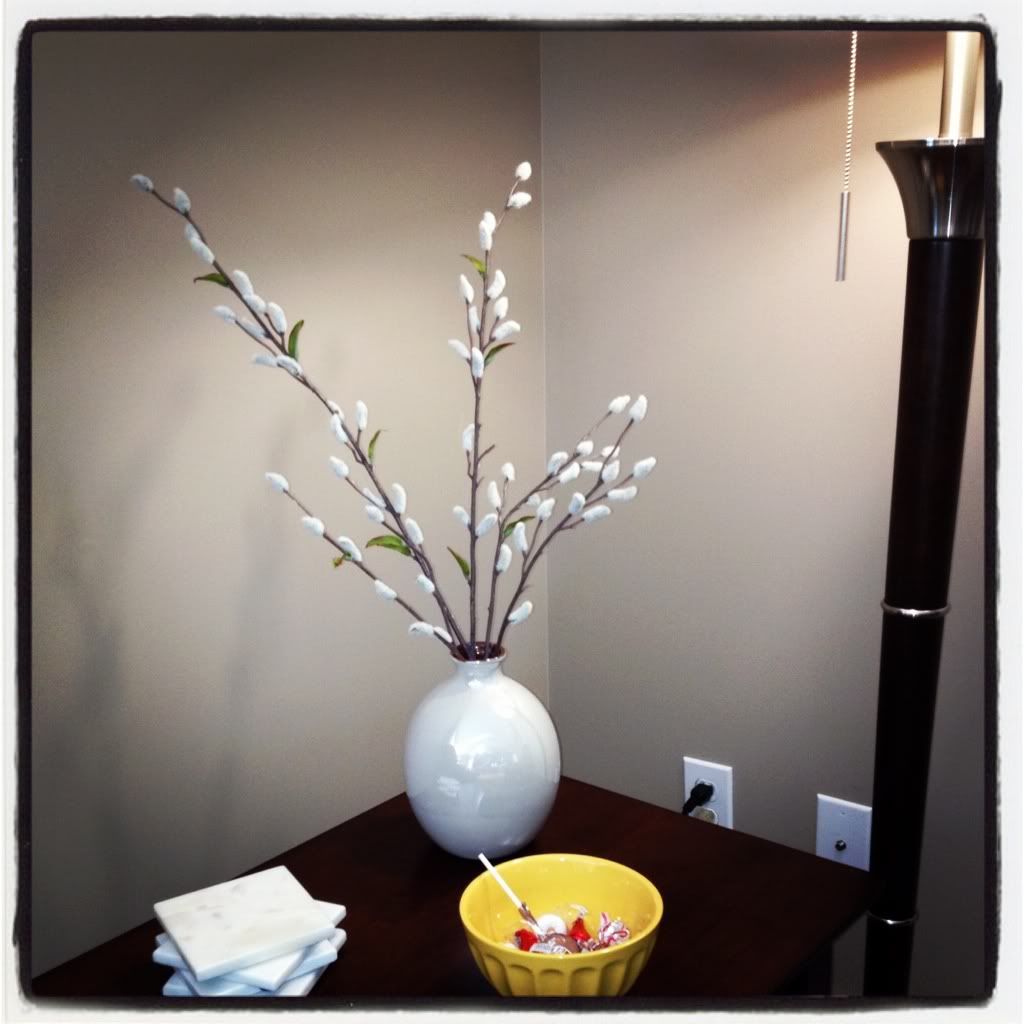 So, all in all, a pretty successful couple of weeks.
Maybe I'll get to the sewing next month. =)