Yay! and today, the Shabby Chic Quilted Pillow. Originally I had cut too many 7x7in squares for the quilt and I didn't really want to get rid of them sooo.. I made a pillow! It turned out great and I could not be any happier.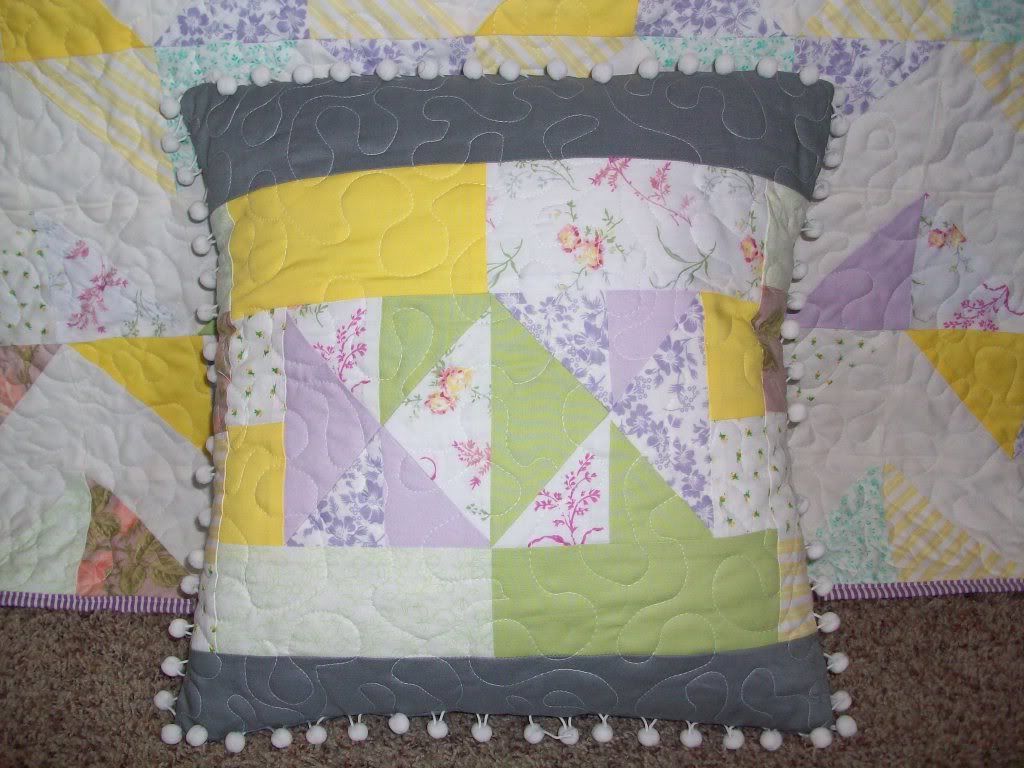 It started with just random sewing/piecing and then I added the gray on the sides to make it an appropriate size.
A little quilting on the front...
...and tadaa!! It's done!
Of course, I didn't really pay attention to the fact that I only had 17x17 pillow inserts so I kinda had to stuff it in there for the picture, but you get the idea. I'm sure with the smaller 15x15 insert it will look perfect!
And if you are interested, click
here!