My custom order is finished and handed over. I had a lot of fun making the blanket and I'm sure I'll be making lots more in the future.
I cut simple 9x9in squares and sewed them together for the top. For the black ribbon I wanted to make it perfect so I sewed it on separately from the bottom to the top; right sides together leaving some open to turn.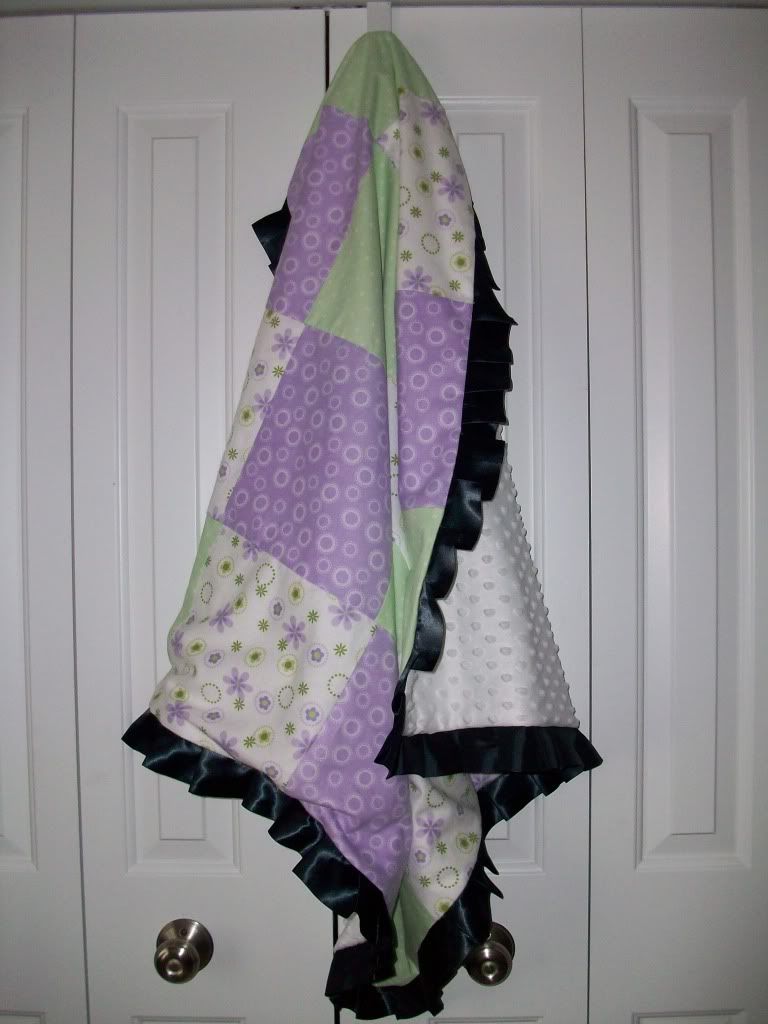 Top stitch to close the opening and it's all done! Simple, cute, and lots of fun to make!