It was a nice and relaxing weekend with the hubby. It's so nice to both have the same weekends off and get to spend some time together. We both got to sleep in and I even got a little Simming in. =) We got some working out done and even took a bike ride around campus for a little something extra. We made yummy dinner and because it was so nice out we even got to eat out side. So great!
Sewing wise... I made a new shirt! How exciting! I traced a shirt I already had and tweaked it a little and after about two hours of sewing and trying the shirt on 40 million times; it was finished. Now I just need to take a picture of it so I can post it. So, until then, you'll have to settle for a couple of other projects, one of them being some burp rags I made for my
shop
.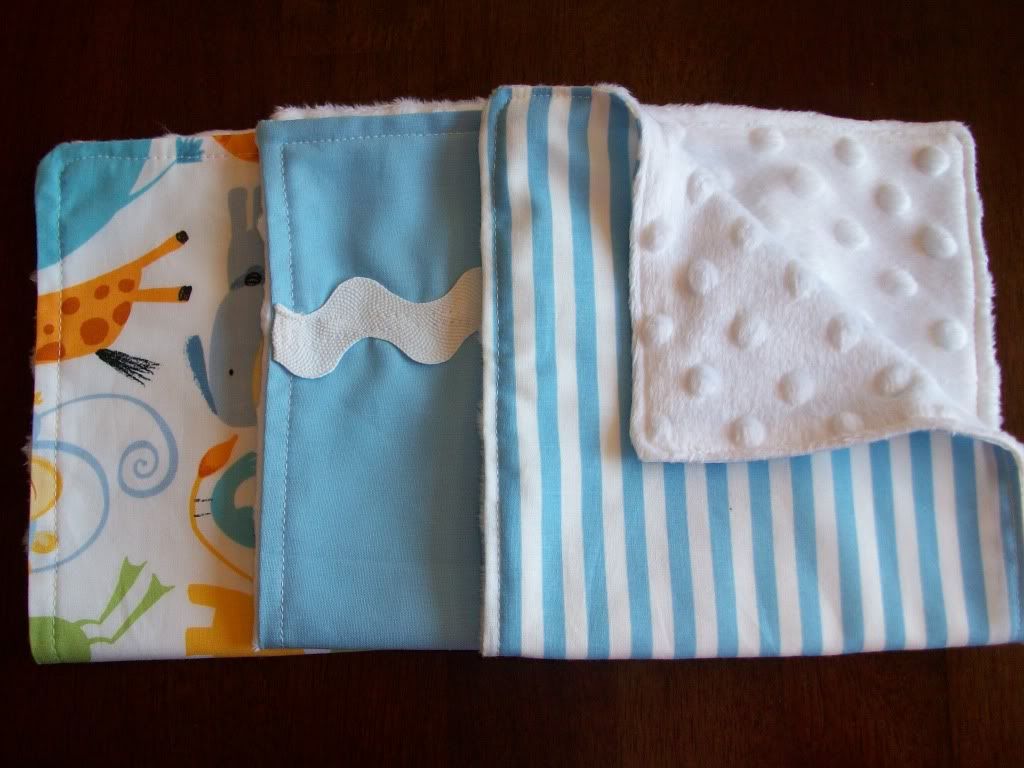 How cute are they!?
They have soft mikee on the back and adorable animal print on the front. Adorable. If I have a child I would make a million more of these for him. =)
Anyway, on to the process. They were pretty simple. For each one I cut out two pieces, one of minkee and one of the cotton, sized 7x14in. I sewed them right sides together stopping about an inch from where I started so I could turn it right side out. Once turned I topped stitched about 1/4 in all the way around. Simple as that! Pick some cute colors and you have a winner!
Stay tuned for a pretty minkee blanket, a new shirt and another onesie coming up soon!