So I had some random scraps from the last couple quilts and decided to use some of them up to make a cute little potholder. It took me a couple of hours and lots of ironing but here it is!
I took 4 white 5x5 squares and 1 5x5 square of each of the four colors and made them into little half triangle squares. The final potholder ended up being around 9x9.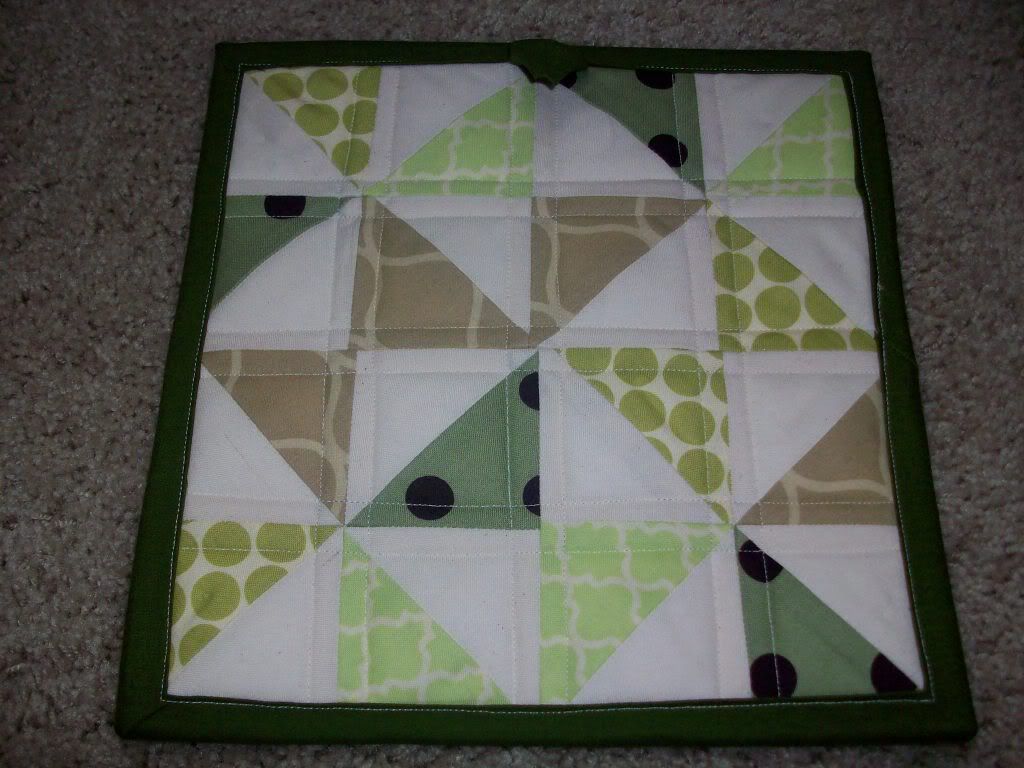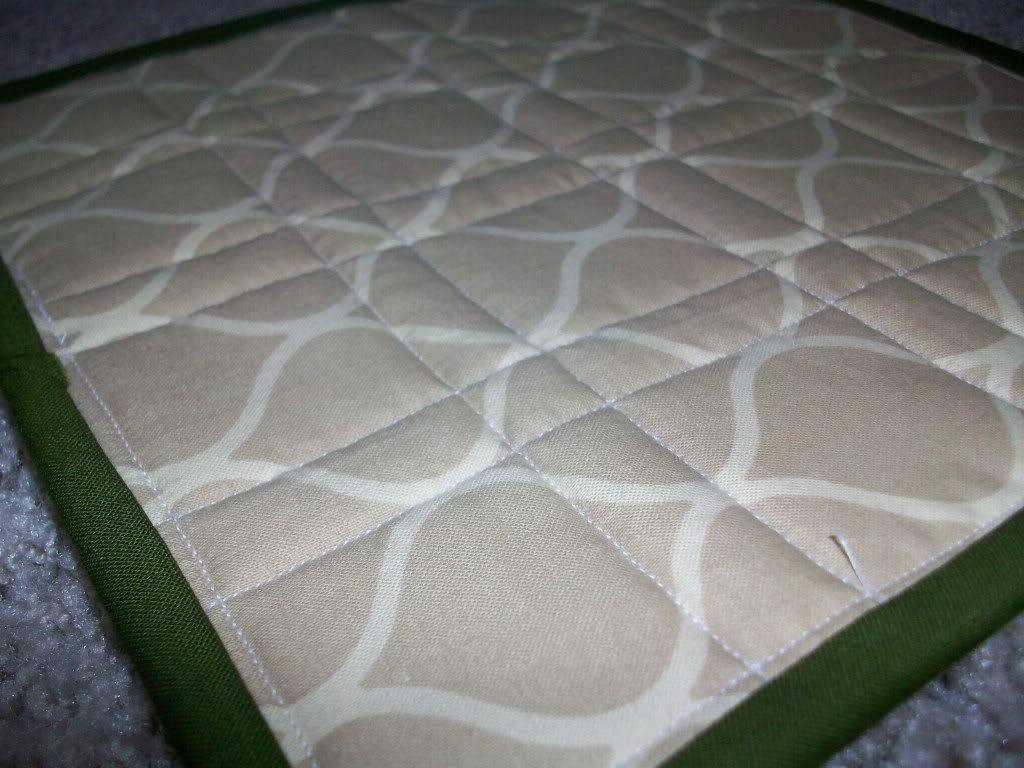 The hook wasn't really planned, I kinda just got to the last edge and though, "Hey, I think I should put on in!". I just folded some of the left over green I had, ironed it and folded in to place under the binding.
Again, this quilt was before the orange one for Sara so I still didn't get the concept of matching the color thread to the binding, but I think in this case it still turned out all good. =) And for the backing, just some plain leftover fabric.
I think I'm finally getting the whole binding thing! Probably the thing that's been the most difficult so far.